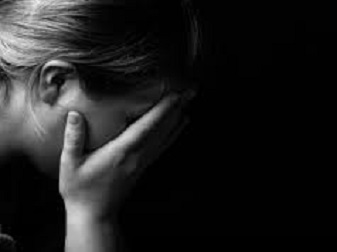 Why was the grief group created?
We noticed based on our client interactions, that there was a definite need as well as interest for a child/adolescent grief/support group. We also realized that there where minimal resources in our area for children/adolescent groups. We decided to immediately change that by forming "The Grief Group".
How long is the group? Time? Frequency? Commitment?
The group consists of 10 week cycles with a 1 week break in between. In fact, we are just winding down from our first 10 week cycle which went extremely well.  As far as commitment, we like our participants to attend the full 10 week cycle uninterrupted.
Who are the facilitators of the group? (click name for full bio)
Our facilitators are Debra Fite, IMFT  and Michelle Cook, IMFT.
Clinical Supervisor: Janelle Novell, LMFT, RPT-S
I see on the flier that the group is designed for 6-18 year olds. How are you able to accommodate such a large age range?
We actually split the groups up by age as well as the amount of participants. For example: this last 10 week cycle consisted of two groups 6-12 yrs olds and 13-18 year olds. As the group grows, additional sub groups may be added and designed for appropriateness.
How is the information provided/presented during each of your group sessions?
We provide a mixture of activities, education, processing and support -which includes: expressive arts, games and visual aids. Each of which are age appropriate to suite the needs of the participants.
If a parent is interested in obtaining more information about the group who should they contact?
Co Facilitator: Michelle Cook, IMFT 951-252-9911, she'll be able to answer any questions you may have.
How would someone go about signing up for the group?
You can fill out the paperwork online on the website. You may also contact the office and speak with one of our facilitators to complete a brief consultation.
Is there a lot of paperwork to complete?
No, our group packet consists of only four pages. You may review packet by clicking here.
Is there anything else you can tell me about the group that I have not already asked?
As a reminder, the next 10 week cycle will begin April 22nd from 4:15pm-5:45pm at Novell & Novell Counseling Services 29748 Rancho California Road, Temecula.
For more information on about our grief group please contact Michelle Cook, IMFT OR to schedule an appointment with any of our therapists, please call our office 951-252-9911.
(Image from GOOGLE images)