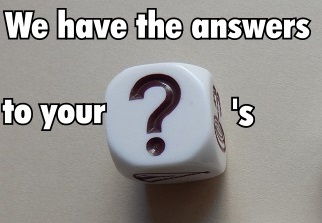 What type of services does our office provide?
Individual Counseling
Family Counseling
Marital / Couples Counseling
Co-Parenting
Play Therapy
Attachment Therapy
EMDR
Teen Sexual Offenders
Parent-Child Reunification/Relationship Repair
Group Therapy:
Domestic Violence, Child Batterer's, Anger Management, Depression & Anxiety, Post Adoption, Grief Therapy Group
Each of our providers has a list of specialties that allows them to address any number of issues and or concerns that are present. Please inquire with our Intake Support Staff for more details.
What type of providers practice out of our office?
We have a multidisciplinary team of providers consisting of Licensed Marriage and Family therapists-(LMFT), Licensed Clinical Social Workers-(LCSW), Marriage & Family Therapy Registered Interns-(IMFT) and Professional Clinical Counselor Interns-(PCI).
What is the difference between a LMFT, LCSW, Interns, Psychologist, and Psychiatrist?
As with all LMFT & LCSW's both licenses must acquire a Master's Degree.  Both LMFT's & LCSW's can also provide counseling in private practice, large office settings and or agencies.  A LMFT typically specializes in the direct intervention (psychotherapy) with the focus on the family as the treatment unit. While the LCSW, will conduct intervention in many different areas including public policy, community work, as well as therapeutic intervention.  LMFT & LCSW are both unable to prescribe medications. However, they both are familiar with the potential effects of most psychiatric medications which are typically prescribed by Psychiatrists, MD's and on some occasions Nurse Practitioners.
Registered Marriage and Family Interns are individuals who have obtained a Master's Degree and are working toward completing 3000 hours of supervised work experience in the mental health field. Registered Marriage and Family Interns must complete their supervised work experience hours and pass the licensing examination prior to becoming a Licensed Marriage and Family Therapist.
Psychologists are a doctoral level clinician. A psychologist's degree consists of a Psy.D, which is known as a doctor of psychology. As with LMFT's, LCSW's and interns, psychologists are also typically trained to practice psychotherapy. In addition, psychologists are able to provide psychological testing and evaluations.
A Psychiatrists is a medical doctor who specializes in the mental health field. As with psychologists, LMFT's, LCSW's and Interns, Psychiatrists are also typically trained to practice psychotherapy. As a physician/MD, psychiatrists have the authority to order diagnostic tests as well as prescribe any needed psychotropic medications.
Do we accept all insurances?
We accept most major insurances, including Medi-Cal.
Will my insurance cover seeing a therapist?
Yes, for most cases insurance will cover mental health services. (Please contact our office for more information regarding covered services)
Our Intake Department will call your health care insurance and verify your eligibility and benefits prior to scheduling your appointment. This will include obtaining authorization if at all needed.
They will also obtain the information needed in order to ensure you are scheduled with the provider that is not only covered by your healthcare plan, but is also best able to meet YOUR needs.
Do we accept all age groups?
Yes, as a group, our office provides services for all ages. However, it is important to understand that each provider within the group has an age group that they individually specialize in. You may contact our office to obtain more information regarding age groups/specialties.
How do I get started?
It's simple, just contact our office and speak with a representative in our Intake Department. They will be able to obtain the necessary information to get you started and scheduled with the appropriate provider.
They are also able to answer any questions that you may have regarding the providers who are practicing in our group.

Did you know?
Many of your questions may also be answered by accessing our website: www.novellcounseling.org  Our secured website contains the complete bio's of all the clinicians who provide services for our office, a list of services we provide, as well as names of health care insurance plans that we are contracted with. You are also able to safely access our forms, send attachments as well as provide general information securely on our website.
To schedule an appointment with Ben Novell, MS, LMFT, LPCC,  Janelle Novell, LMFT, RPT-S or any of our therapists, please call 951-252-9911.
(Image from morguefile.com – Edited by Rofblot)