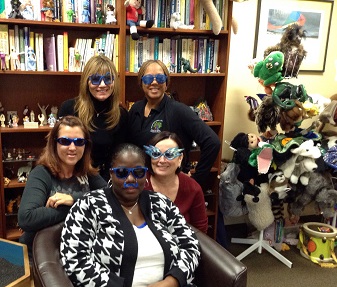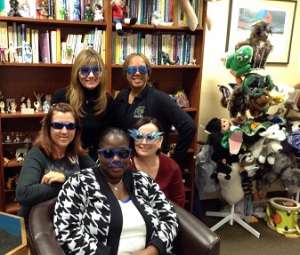 How to Turn a Bad Day Into a Good Day…

(A lesson from "Pete the Cat and His Magic Sunglasses" by Kimberly and James Dean)
How do you turn a bad day into a good day?  Sometimes it's all a matter of perspective.  Take 'Pete the Cat'.   Even a groovy blue cat like Pete, can wake up feeling grumpy.  So it shouldn't come as a big surprise when your own child is feeling sad, frustrated or mad and nothing is going their way.
With the help of some Magic Blue Sunglasses, Pete takes a positive outlook and transforms a bad day into a rockin' good day.
 "The birds are singing.  The sky is bright.  The sun is shining and I'm  feeling Alright."
This becomes Pete's mantra, as he and his friends discover that a good mood was inside of them all of the time.
The next time your child is having a bad day.  Take out a box of crayons and have your child draw a picture of what that bad day looks like.  Then pull out a pair of cool sunglasses and have your child put them on.  Have your child turn their picture over and draw their day from a new perspective, as if their day was really a good day.
Instead of waiting for the problem to disappear on it's own, pretending (or looking at it from another perspective) can give your child a head start.  True empowerment of a child lies in the experience of taking charge of his or her problem and making life go the way that he or she wants.
The only difference between a good day and a bad day is your attitude.
By: Janelle Novell, LMFT, RPT-S 
Marriage & Family Therapist / Registered Play Therapist
To schedule an appointment with Ben Novell, LMFT, Janelle Novell, LMFT, RPT-S or any of our therapists, please call 951-252-9911.