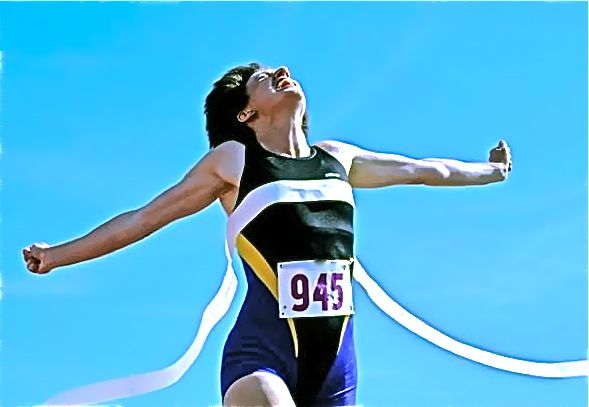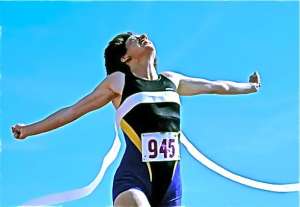 We were intrigued by an article in the March 13th sports page of the LA Times about a 77 year-old man who is competing in this Sunday's LA Marathon. Now that's a lot of running no matter what your age is, after all a marathon is 26 and ½ miles. What makes the article about John Creel of Brea by writer Bill Plaschke so inspirational is not his age (The oldest marathon runner was 100 years old and finished the Toronto Waterfront Marathon in Canada on October 16, 2011 in 8 hours, 25 minutes and 16 seconds). What's amazing is that this will be John's 60th marathon and inspired by his wife, Ingrid, who has been confined to a wheelchair since 1995 with a degenerative illness. He's her primary caregiver and when the stress of taking care of her was negatively impacting him he discovered running for relief…59 marathons ago. And he's run at least one marathon in each of the 50 states.
John is a former Green Beret who wears his tattered and worn beret from his time in service when he runs as a talisman. Runners always have a favorite item that defines them and speaks to their spirit and the beret is John's. What's more amazing is that John lovingly takes Ingrid to most of his marathons and makes sure someone takes her to the finish line to watch him cross it. He has actually run several local 5k races while pushing her wheelchair so she, too, could participate. "'She always finished ahead of me,' he said with a grin."
So what makes a hero in today's world? It's the John Creels who remind us that slogging through adversity is not always about winning, but it's always about finishing. It's about doing the right thing, about loving who you're with and being in the moment. He reminds us that every day when our day starts, we could simply turn off the alarm, pull a blanket over our eyes and shut the world out with all our problems and issues and challenges or we can accept what we've got and forge on with what we've got to do. It's about being responsible in ways we never thought we would have to be. But you don't have to do what John Creel does, all you have to do is remember his loving dedication to something larger than himself and keep on running the marathon of your life.
To schedule an appointment with Ben Novell, LMFT,  Janelle Novell, LMFT, RPT-S or any of our therapists, please call 951-252-9911.
(Image from hilarygraham.wordpress.com)