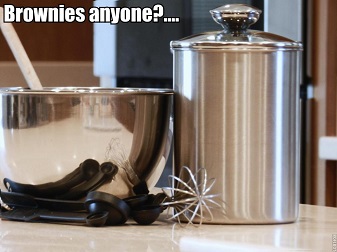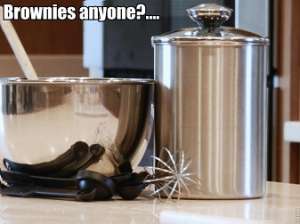 This year our Community Outreach Director, Liza Vega-Tallman took sand art to a different level. She made "Sand Art Brownies" for her daughters friends. The idea came from an online search for fun therapeutic family activities.
Since some of our providers incorporate a sand tray as well as art projects in therapy for their younger clients, Liza thought it fitting to share this idea with our office.
Thanks Liza! We agree, this was such a cute idea we decided to share with all of you:
Sand Art Brownies
Ingredients:
1 – wide mouth quart (4 cup) canning jar
2/3 teaspoons – salt
1 1/8 cup – sifted flour, all purpose, divided
1/3 cup – cocoa powder
2/3 cups – brown sugar
2/3 cups – sugar
½ cup – chocolate chips
½ cup – white chocolate chips
½ cup – walnuts or pecans
Instructions:
1. Wash, rinse and dry canning jars
2. Sift flour before measuring. Layer ingredients as follows:
2/3 teaspoon salt
5/8 cup flour
1/3 cup cocoa powder
½ cup flour
2/3 cup brown sugar
2/3 cup sugar
½ cup chocolate chips
½ cup white chocolate chips
½ cup walnuts or pecans
3. Close jars with lids and rings.
4. Cut appropriate amount of 7 inch circles from cotton fabric. Top each jar with fabric circle, and tie with ribbon.
5. Attach a tag using the recipe below
Preheat oven to 350 degrees. Grease one 9×9 baking pan.
Pour the contents of the jar into a large bowl and mix well.
Stir in 1 teaspoon vanilla, 2/3 cup vegetable oil and 3 eggs.
Beat until just combined.
Pour the batter into the prepared pan and bake at 350 degrees for 20-25 minutes.
For more information on Play Therapy and the services we provide please visit our Services and Specialties page.
To schedule an appointment with Ben Novell, LMFT, Janelle Novell, LMFT, RPT-S or any of our therapists, please call 951-252-9911. (Image from morguefile.com)
A special thanks goes out to Cynthia Ewer for posting this great recipe on Organized Christmas website!  The original source can be found at: http://christmas.organizedhome.com/crafts/gifts-in-a-jar/sand-art-brownies
"Happy Holidays!"