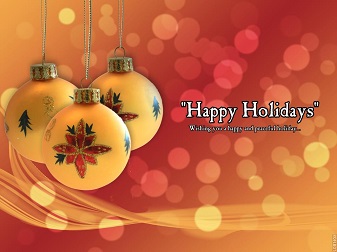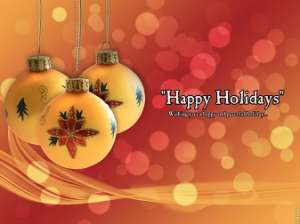 W

hen you think of the holidays, you envision families and loved ones spending time together spreading joy and good cheer. However, for some the holiday season is filled with sadness and brings forth new stressors that give us the "holiday blues"
Here are some helpful tips to survive the holiday season:
Keep expectations realistic.  It safe to say we all want a problem free holiday where everything goes as we planned.  Unfortunately, this is not realistic.  It is important to remember, nobody has a perfect holiday.  Anticipate obstacles.  Things happen, and that's ok.  Think of those problems or issues that occur as a good thing.  Now you have a story that you can tell the following year.  You will laugh about it in passing.  "Remember when Aunt Marge burnt the ham and told us it was her new Cajun recipe?"
Don't overdo it.  Keeping to a regular routine may help.   You may also try to incorporate a few fun activities to do.  Research states that happiness increases with fun experiences and not actual things.  Remember to ask for help if needed and most importantly it's ok to say "no."
If you begin to feel down or blue, do something the opposite that you feel.  Engage in activities that are different from how you feel.  For example, if being alone makes you sad, you may want to spend time with others.  Volunteer at a soup kitchen, or visit with children living in group homes, etc.  
Be good to yourself and do what makes "you" happy.  Pamper yourself, get a massage, read a good book, take a walk, etc.
Remember that these stressors will soon pass.  The holiday season only occurs once a year.  
We hope the tips that we have listed will help you get through the holiday season with less stress and more joy.
Have a happy and peaceful holiday!
To schedule an appointment with Ben Novell, LMFT, Janelle Novell, LMFT, RPT-S or any of our therapists, please call 951-252-9911.
(Image from morguefile.com)