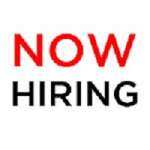 Friendly and energetic support staff member needed for a growing counseling in Temecula. Tasks include, but not limited to, answering phones, data entry, scheduling & confirming appointments, greeting clients for scheduled appointments, assisting with new accounts, insurance and eligibility verification, scanning, filing and other general office tasks.
Hours will vary, day, evening & weekend shifts, a flexible schedule and a pleasant attitude is a MUST!
Must work well with others, learn quickly, and be a self-starter. Must be proficient in using Windows platform, have adequate computer skills and comfortable using various types of office equipment.
Please submit all inquiries to Christina Moss, Office Manager: cmoss@novellcounseling.org