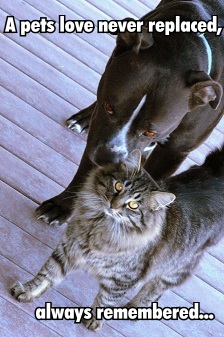 As a pet owner of three German Shepherds, I have the first-hand experience of knowing what benefits pets bring to our lives. Not only do they offer us unconditional love, but they also provide us with support and championship. In fact, studies have shown that owning a pet has physical and mental health benefits too.  Did you know that pet owners (especially dog owners), are less likely to suffer from depression, than those without pets.  OR, that pet owners over the age of 65 make 30 percent fewer visits to their doctors than those individuals without pets? That's pretty impressive right?
Owning a pet also encourages us to make healthy lifestyle changes.  From incorporating a little exercise into our daily routine with the playing and or walking of your pet, to their companionship and their ability to decrease your loneliness and lift your mood when you're down and out.  "Pets are great!" – at least I think so!
Studies also show that children with learning disabilities have a better interaction with pets than with people. I believe this is true, because of the communication style for children.  Children, especially those with learning disabilities and autism tend to rely on non-verbal cues to communicate and express their feelings.  Unfortunately, with some children expressing their feelings can be difficult and frustrating, thus resulting in them lashing out, becoming stressed and or emotional.  However, a well-trained dog can help a child learn how to regulate stress and in turn calm themselves, thus making them better equipped to overcome their frustrations as well as the challenges of their disorder.
Here is a video that recently went viral on YouTube, it clearly shows the connection and love between owner and dog "Service dog alerts to self harm (aspergers) (viewer discretion is advised)
Owning a pet is an added responsibility and may not be an option for everyone.  However, if you do decide to get a pet, we recommend doing your research.
Things you may consider when getting a pet:
What is the right pet for you and or your family?  Researching breeds, personalities, and traits is a good place to start. Have your questions ready.  Example:  Are they good with children, require a larger amount of exercise and or training, do they shed, what are the health issues related to the breed, age of the pet (example puppies or kittens require more work with training/care/attention etc.) , is adoption an option, etc.
Is your home pet friendly?  Do you have available space? – crate-sleeping area, fenced yard for outdoor play, toys available to occupy them – chew toys etc.
Do you have time for a pet?  Can your pet be left alone? And if so, for how long, do they need to be crated or boarded.  Are you able to exercise or play with them?
Can you afford a pet?  Some fees that you should consider are : Adoption or purchasing fees, medical expenses (vet, hospital, medications), food, boarding in the event of vacations, etc., training – basic/obedience/service etc….
To schedule an appointment with Ben Novell, MS, LMFT, LPCC,  Janelle Novell, LMFT, RPT-S or any of our therapists, please call 951-252-9911.
(Image from morguefile.com – Edited by Rofblot)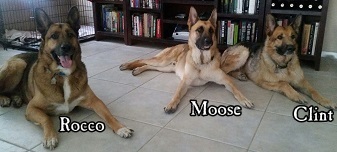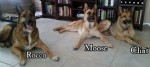 By: Liza Vega-Tallman, Community Outreach Director