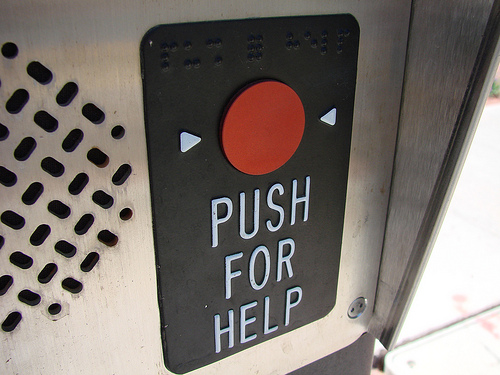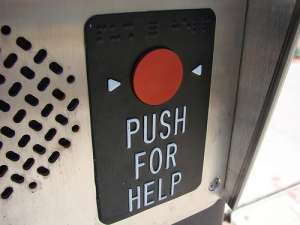 We all have Go To Persons, the ones who can handle whatever unique problem or need we have.  Think of your local car mechanic who can figure out what you mean when you say your car makes a "weird noise" it never seems to make when you take it to him.  Sigh. Think about when your sink backs up on Saturday afternoon and you've got company coming for dinner or  your dentist or doctor or handyman or the babysitter who can take care of your kid with little notice, all of these folks are your Go To Persons. Reliable, trustworthy, fair, honest, skilled, professional problem solvers. Those are the people that populate the contact list on your cell phone and can probably save your day.
But who's the personal Go To Person that clearly helps you solve more intimate and personal situations, you know the one with the great advice and better listening skills? The one who somehow is able to calm you down when you're flying high with frustration or anger? The one who has always been there with a sympathetic ear and an honest appraisal of whatever you bring to her? Sometime on the road of life we get lucky enough to find one or two people we can always turn to for help in thinking through the challenges we all face; and that Go To Person can have a significant impact in our lives, often simply by just being there. It's like money in the bank, you always know it's there when you need it in an emergency and it gives you courage to keep on keeping on because you've got backup. That Go To Person may be a friend or a mentor that doesn't mince words or sugar coat the truth or someone with simple truths spoken well or advice based on solid experience and a keen desire to help.  Friends may come and go in life, but a Go To Person is often in it for the long haul.
The connection you have with your personal Go To Person is totally unique of all your relationships because it allows you to be at your most vulnerable and candid. It implies a trust that is deeper than most and asks you to leave your ego at the door. Even the Go To Persons have a Go To Person because our journey on this earth is complicated and we can't always see the forest for the trees.  Chances are you're a Go To Person for someone and when you are called upon to provide that sensibility and patient listening, you're paying it forward.
To schedule an appointment with Ben Novell, LMFT,  Janelle Novell, LMFT, RPT-S or any of our therapists, please call 951-252-9911.
(Image from gigaom.com)